If we were having coffee, sort of…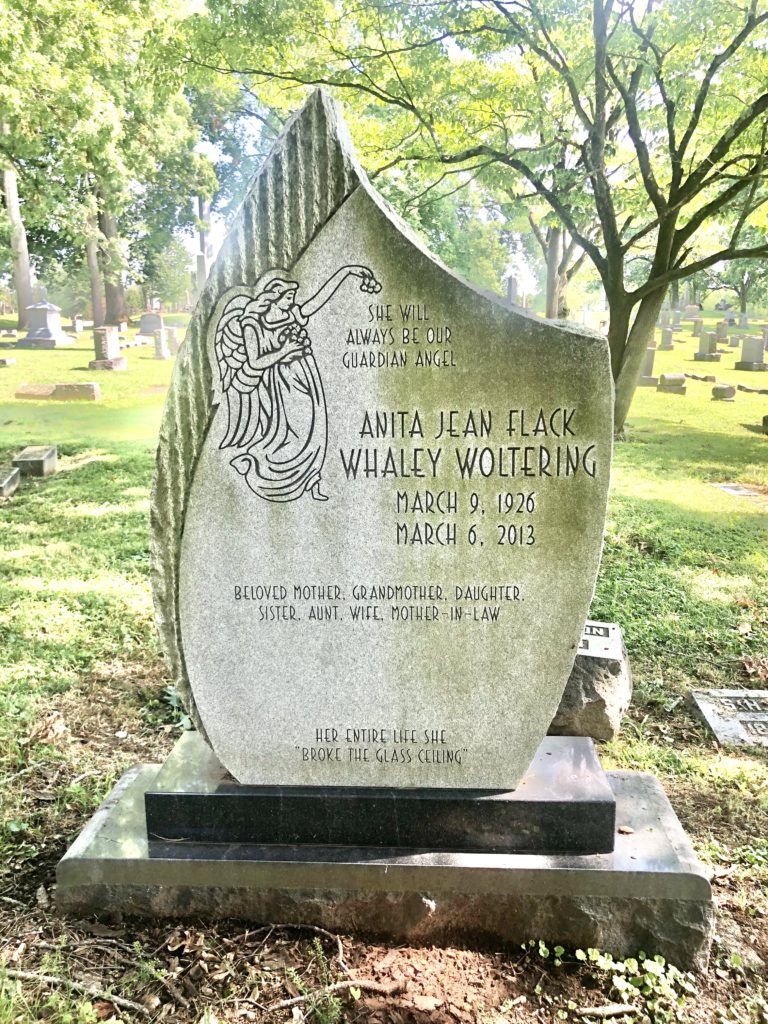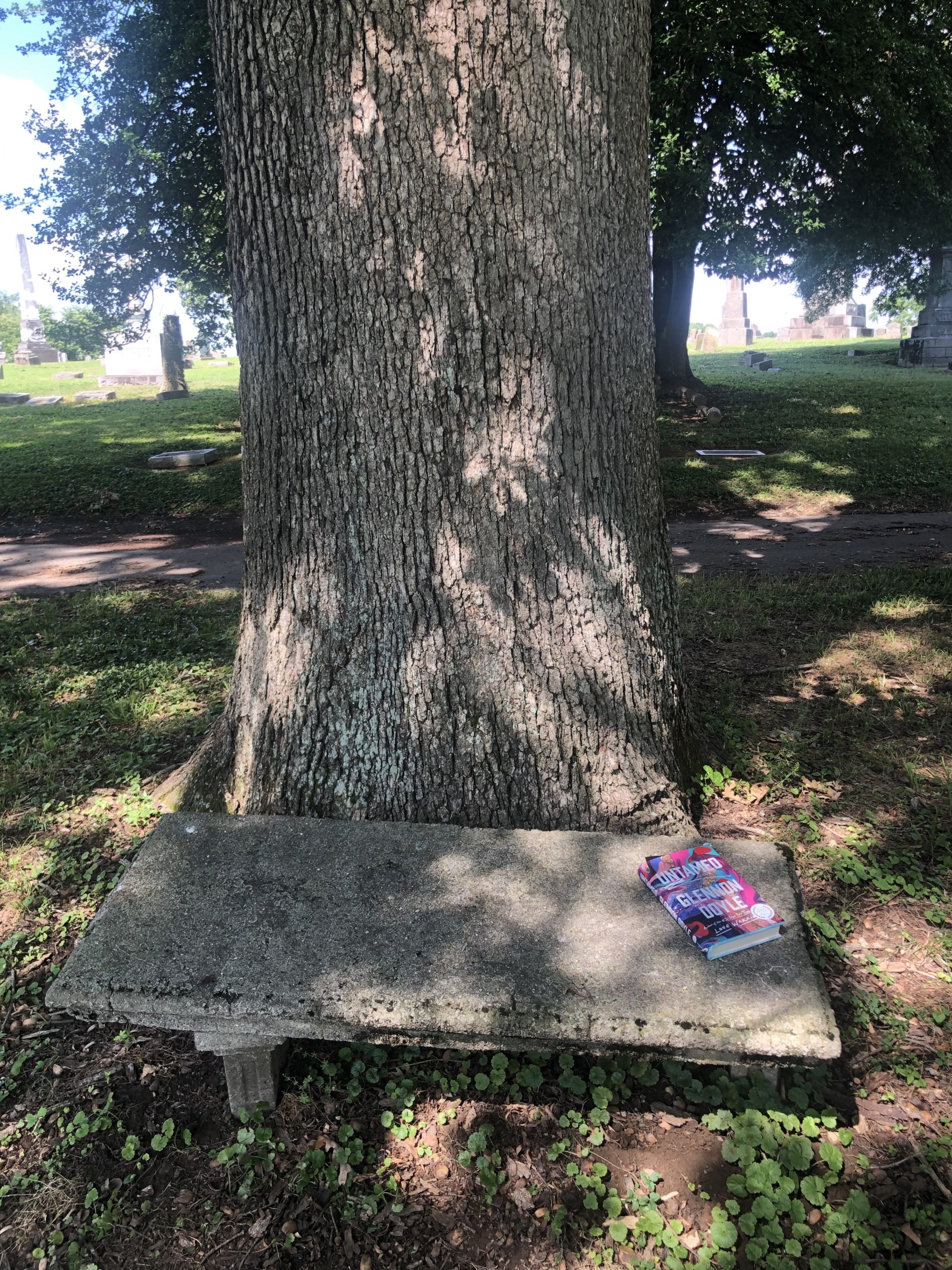 Wow! It's been such a long time since we've talked.   I haven't written much of anything since the start of the pandemic, mostly because I require outside stimulus for inspiration and well, let's be honest, there isn't a lot of going outside these days.  I've mostly been reading, cooking, and started a new hobby of embroidery in the confines of my apartment downtown. 
It's usually okay because most days, I can sit on my little balcony in the morning with that first cup of coffee and reflect on life before the southern summer heat and humidity force me back inside.  I usually reflect on my life and where I am in and where I am going.  But these mornings it's impossible for me to do any of that.  Every morning at 6:30, the sound of a jackhammer right outside my bedroom window shakes me out of a sweet dream. The pandemic didn't stop construction in Nashville and because I live right above a parking lot, and Nashville lives every day by the lyrics of Joni Mitchell's "Big Yellow Taxi."  They are paving paradise and putting up a parking lot, or in my case, a parking garage.  
So, after the 4th day in a row of near-constant pounding, I grabbed my face mask, my car keys, kissed my husband on the head, and all but ran out the door.  Where was I going to go to find some quiet? I wasn't sure we even had quiet anymore in Nashville.  It was 91 degrees in the shade at 3:30 in the afternoon, but I didn't care, I had to get out.  So I got in my car, put it in drive, and headed out of the city in search of something to restore my soul.
I ended up in my favorite place, the Mt. Olivet cemetery; this is where Nashville keeps all the quiet.  I found a lovely bench under a massive acorn tree, right next to Anita Jean Whaley Woltering's headstone.  She was born in 1926 and died in 2013.  At the bottom of her stone, it said this: "Beloved Mother, Grandmother, Daughter, Sister, Aunt, Wife, Mother-in-law.  Her entire life she broke the glass ceiling".  I think I would have liked to meet Anita, so I sat on that bench next to her and introduced myself.  
So maybe we should catch up on some things, and since we can't meet in a coffee shop, I imagine you here with me in what is now my favorite spot, on a bench under that acorn tree with my new friend Anita.  
In my mind, as we sit on that bench, we are quiet, just letting the stillness draped over us like a hug we can't give each other. I don't have much to say, and I worry if it's because we haven't spoken in such a long time or if it's because of the pandemic and like everyone else in the world, I have a hard time remembering what day it is or when the last time was that I actually got dressed in real clothes. 
So this time around, we just sit and revel in the quiet, the summer heat, and the ability to see each other even if it is just in our minds.  I say out loud to no one, except maybe Anita, I hope you are well, my friend. 
In the quiet of the cemetery with only the birds chirping I am grateful I can sit here and talk to you in my mind even if I have nothing to say and perhaps because I haven't written anything in a long time, you stopped listening for me, stopped looking for my words, but I'm here, doing my best like everyone else trying to get through it all.  
If we were sitting on my bench in the quiet of the cemetery, I'd tell you that I've been sad, I know I'm not the only one out there who is sad, who is missing our yesterdays, but I'm sad. I'm sad for my friends in the entertainment business. It seems like they are getting left behind, and my heart aches for them. I'm sad about the state of our country, but I am also hopeful that this is the time that things will change. Maybe this is the time people will wake up and change.
If we were sitting on my bench in the quiet of the cemetery, I'd tell you my sister's cancer is back, and I'm scared, worried and everything that goes with cancer, she tells me not to worry, but she is my baby sister, and I can't help but worry about her every. single. day.
If we were sitting on my bench in the quiet of the cemetery, I'd tell you that I'm not writing as much as I'd like, but my husband has been more creative than he has been in years. When I tell you that, you'll ask me how his finger is because you're a faithful reader, and you'll remember that at the beginning of April when we were new to the quarantine, he almost amputated his middle finger.  I would tell you it's not nearly as awful to look at these days and seems to be doing better.
If we were sitting on my bench in the quiet of the cemetery, I'd tell you I started running again, if you could really call it running. It's helped my head, but even that's weird.  I find myself dodging and weaving people on the street and sidewalk in fear. But now, when I run, and I feel my lungs trying to burst out of my chest and instead of feeling sad about it, I feel alive and grateful.  Just relieved that my lungs actually, kind of, sort of work. They, for sure, work without the aid of a ventilator, so I'm grateful and lucky.
If we were sitting on my bench in the quiet of the cemetery, I would ask you if you and your family were well. I would tell you that my family was surviving, some of them are waiting for tests to come back to make sure they don't have the virus and others are not leaving the house at all.
If we were sitting on my bench in the quiet of the cemetery, I'd tell you my kids were good, healthy, and working, well, my son and daughter-in-law, anyway.  My daughter, the teacher, her life is up in the air like every other teacher in the country, but she finally found love again and is happier than I have seen her in a really long time.
So if we were sitting on my bench in the quiet of the cemetery, I'd tell you I miss hugs, I miss coffee with friends, I miss things that we use to take for granted, I even miss the tour bus and working. I'd tell you to stay safe and wear a mask, so someday we might actually be able to sit in a coffee shop like it was 2019.  
I realize time has flown and I should get home to start dinner. I find a rock and place it on Anita's grave and hope she's enjoyed our conversation. Stay safe, my friend, I miss you.
---