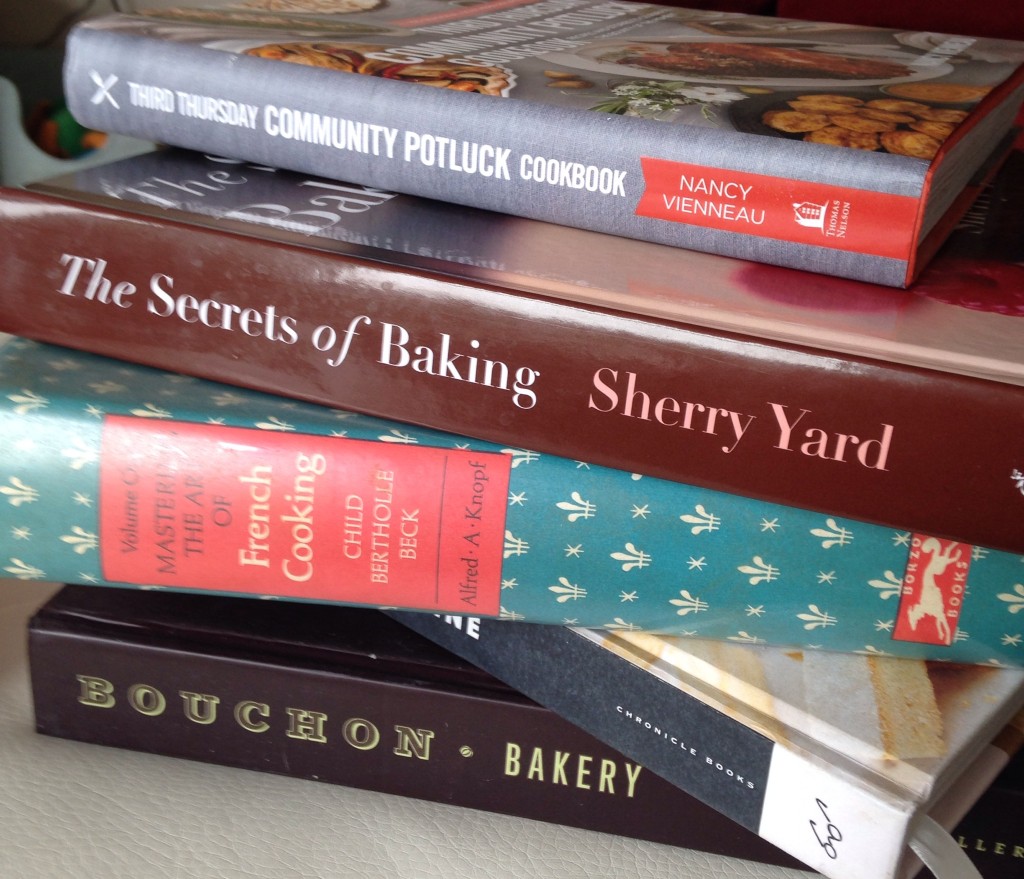 I was a single mom for a good part of my kids childhood. I don't remember a lot of their childhood.  It was a long time ago, 23 years ago, and because I was a single mom, working two jobs to make sure we had food on the table. But the one thing I do remember, is telling them when they grew up they should get a job doing what they love. I always thought that was excellent advice, but looking back on it, I'm not so sure. When you do something you love professionally, in my experience, you learn to hate it eventually. With now 17 days of baking absolutely nothing, this morning I had the sudden urge to yank out all my cookbooks.  With a sick dog by my side, I realized I missed the thing I loved, baking. I was surprised. Very surprised. I would have bet money on me never again baking. But for some reason this morning I had a million baking things floating around my head. I can kick my brother's butt in the gingerbread house competition this year.  I can try this fabulous pumpkin pie recipe I have been dying to try since Raymond got me the Tartine cookbook for Mother's Day.  Most of all, how could I let 17 days go by without having butter, flour or eggs in my apartment. I feel like I've got a lot of catching up to do with the actual enjoyment of baking.
Yesterday Rob took a job touring, and if things work out, I will also have a job on the tour. I have a bag of mixed emotions, mostly good, but mixed about that process. It's a tour that starts in late January and tours primarily in Canada and the upper part of the states. If you know me at all, you know two things about me; 1. I love to bake, and 2. I hate the cold. As much as I love to bake, that's how much I HATE the cold. Last time I checked Canada in January, February and March, are, to say the least, cold. Really cold.  It's actually where the entire world KEEPS the cold. I've already started looking online for sweaters, jackets, and long johns. I'm confident I'll get frostbite or turn into a frozen block from the bus to the venue. Boots, I've got to add boots to that list of things I need. How will I ever run in minus 56 degrees? Those are the things I'm worried about, and I guess they aren't things, it's just one thing. Old Man Winter. The man I cursed every day from October – April when I lived in Pennsylvania. I'm sure he will have his last laugh this winter.  I apologize now to the upper United States and Canada for bringing on the worse winter ever, because I'm certain that is what will happen.
The things I'm excited about? Being able to work with Rob.   Having a new job, really, just having a job at all.   Let's face it, the tour bus (although I'm sure the excitement of that will wear off pretty quick) and seeing the different scenery. It will be fun, it will be an adventure, and it will be good.
Perhaps that "sage" advice I gave my children wasn't all bad, I still love to bake, it's who I am, I think my blood is part flour, sugar, and eggs. When I did something I loved professionally, I learned to hate it, and then I took a break and overnight the love came flooding back. I don't know where this will lead me, but I'm happy to know that my love for baking was and is a true love. But over time, your loves change. You sometimes smother a love, like I did with baking, sometimes you forget a love, sometimes you ignore a love and sometimes you never ever forget a love. It's always there in the back of your head and pops up at the most inopportune times and when you least expect it. I would have never thought in a million years, that I would have woke up this morning and pulled out my cookbooks, but I did.
Don't give up on your love.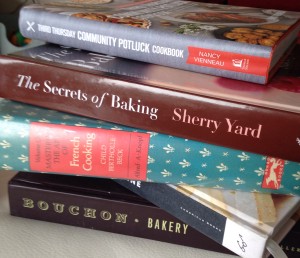 ---